News

I THE JURY
SCREENING AT THE EGYPTIAN THEATRE

I THE JURY will be screened Sept. 12 at 9:30pm at The Egyptian Theatre in Hollywood, as part of their 3-D festival. The film will be shown in its original 3-D format. The theatre is located at The 6712 Hollywood Boulevard Los Angeles, CA 90028. For tickets and more info, please visit www.3-dfilmexpo.com or call (661) 724-0934.

---
FILMFAX MAGAZINE INTERVIEW
In 2011 Biff did an interview with FilmFax magazine, in which he gave access to many of his own personal photos. The magazine has just published the interview in two parts. Part 1 was in their Winter 2012-2013 issue 132 and Part 2 is in their Spring 2013 issue 133. The magazine can be purchased at major newsstands, Barnes & Noble bookstores as well as ordering copies directly from FilmFax. Visit them online at www.filmfax.com.
---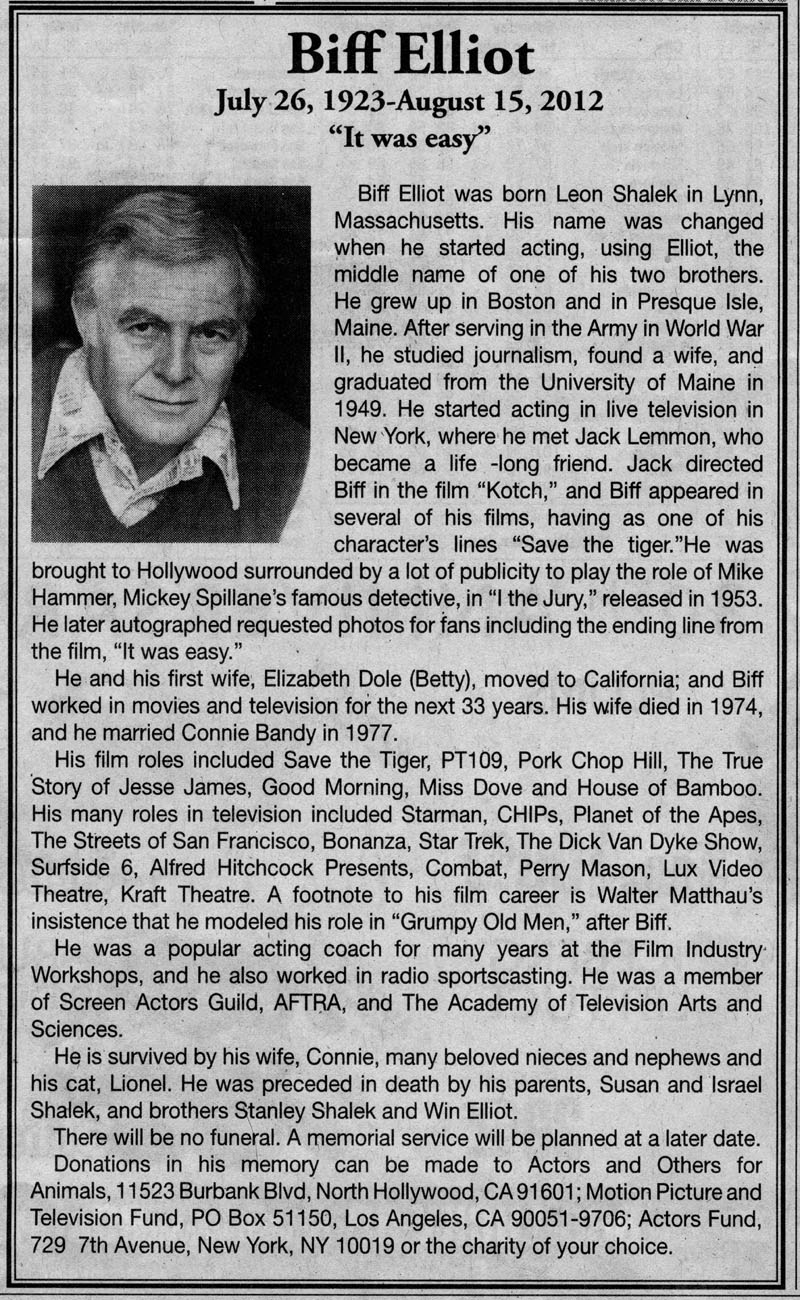 Links to Online Tributes to Biff:
StarTrek.com
HollywoodReporter.com
Legacy.com
Variety.com
---
Biff will be attending a special screening of HOUSE OF BAMBOO at the LACMA on Saturday, Aug. 7, 2010 at 7:30pm.

Fuller at Fox


1955/color/103 min./Scope | Scr: Harry Kleiner; dir: Samuel Fuller; w/ Robert Ryan, Robert Stack, Shirley Yamaguchi

In Hollywood's first film shot in Japan, surly Stack plays a US Military Police sergeant who goes undercover to infiltrate a vicious Tokyo-based crime ring led by an American GI (a megalomaniacal Ryan). Becoming deeply immersed in this underworld operation, Stack enlists the help of "kimono girl" Shirley Yamaguchi, the widow of a slain gangster. With its dazzling Scope tableaus and kinetic sequences, a suspected stoolie plugged while bathing in a wooden tub is iconic. the film offers a vivid panorama of postwar, occupied Tokyo with its pachinko parlors, Shinto shrines, waterfront slums, rooftop amusement parks, and the since-demolished Imperial Hotel, designed by Frank Lloyd Wright. "Monumental, Fuller, working with what may have been the largest budget of his career, gleefully embraces the outsized CinemaScope format, a widescreen riot of sound and color." - Dave Kehr, The New York Times.

---
From Rittenhouse Archives 2007 Star Trek The Original Series 40th Anniversary Series II set- autograph card A175 Biff Elliot as Schmitter from the episode 'The Devil in the Dark'.
---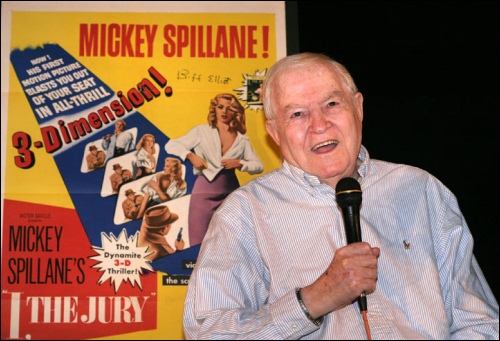 Biff at a Q&A after the screening of I, The Jury
at the 2006 World 3-D Film Festival

---

Click Here to read an article about Biff by Joel Blumberg.

---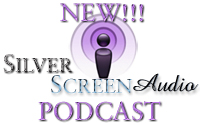 Silver Screen Audio is devoted exclusively to the golden age of Hollywood. Reviews, upcoming releases of vintage DVD Movie Film Classics from the 1930ís, 1940ís, 1950ís, 1960ís and 1970ís from Columbia, Warner Brothers, 20th Century Fox, MGM (Metro Goldwyn Mayer) and the other studio factories that turned dreams into reality. Silver Screen Audio airs each Monday night on WGBB Radio 1240 AM Freeport New York. Guests on the program have included actors such as Burt Reynolds, Stacy Keach, Biff Elliot, Peter Ford, Marsha Hunt, Christopher Lee, Richard Anderson and Warren Stevens. These shows are archived on their website and you can listen to Biff's interview which took place on June 6, 2005 by clicking here.
---